So you want to know the costs?
The cost is £10 per month per property. That's all. Just think that if you take just one extra booking a year then you have more than covered the costs.
There is no setup charge, but we do ask you to pay for the first six months in advance, then after six months we will ask you to setup a standing order for your monthly payment or to pay for the next six months in advance.
If you have any further questions, please check our FAQ or e-mail us direct at office@b15internet.com or call us on 0121 314 6251.
If you are ready to add your own Live Availability Calendar to your website, click here.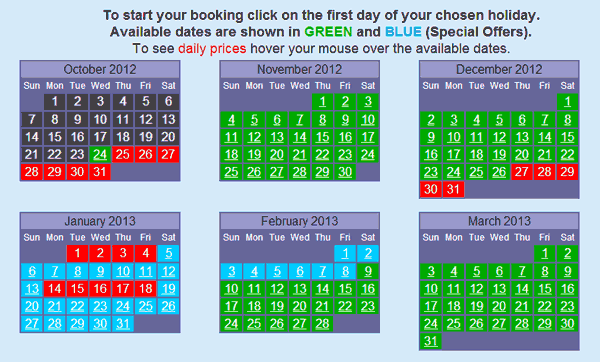 Don't lose bookings - if your visitors don't book while they are looking at your property they are likely to look at other properties. Get the deposit paid and secure the booking at the time.