So you want to try the Admin for yourself? See how easy it is for you to keep your calendar updated. Go on, it's only a demo! Make whatever changes you want, see how easy it is to keep it updated. There's no charge to try it out!
Click here to go to the Admin Demo (opens in a new window)
When you have finished come back here and take a look at How it Works to see how you can use it on your website. Or if you are ready to add your own Live Availability Calendar to your website, click here.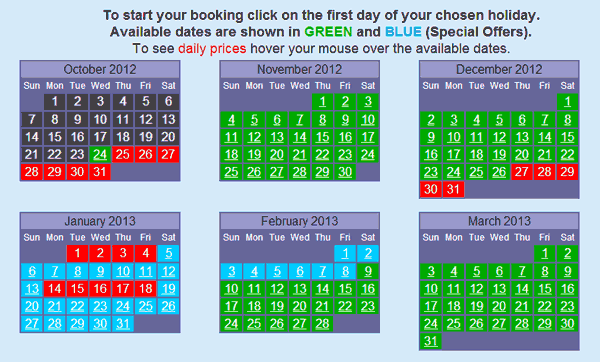 Don't lose bookings - if your visitors don't book while they are looking at your property they are likely to look at other properties. Get the deposit paid and secure the booking at the time.